Mosquitoes always annoy us in summer, but they also are the deadliest animals on earth. Their bites are both painful and capable of spreading a multitude of diseases that cause millions of fatalities across the world such as Malaria, yellow fever, dengue fever among others. Their wings also make a sharp, irritating noise when they fly which can interrupt your sleep.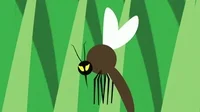 The IBEXDOO solution

Our IBEXDOO Mosquito trap get you covered against mosquitoes and other flying bugs without sticky, messy poisons or sprays.
IBEXDOO Mosquito trap is kid safe, chemical-free, and pet-friendly. 
Protecting you and your loved ones from mosquitoes is easier--and safer--than ever!  An energy efficient LED Violet Light lures in flying bugs, a clever and quiet suction vent pulls them into the anti-escape mosquito killer box where they're terminated using a chemical-free dehydration method that is twice as effective as other indoor bug zappers.
You can use the lamp daily and nightly since it has NO electric noise. Safe for kids, it is NO chemical, NO toxic and NO radioactive. 

Recommendation: please put it in the dark and closed place for better effect, and do not walk around next to it when using. The decibel of the product is 45. It will not disturb your child's rest and sleep.
------
Benefits
CHEMICAL FREE

Mosquito traps are mechanical devices that do not use chemicals to control the target pest. This makes them safe for your family as no harmful chemicals will be released into your home.

DISCREET
Mosquito traps are very discreet, they control mosquitoes without bringing any attention to themselves as they are noise and odor free.
ENVIRONMENTAL FRIENDLY
Mosquito traps are good for the environment as they use no ozone depleting gases, dangerous chemicals and can be reused multiple times before they require replacement.
EASY TO USE
Mosquito traps are quite straight forward in terms of usage and they do not come with a multitude of instructions. Powered by USB with DC 5V safe voltage, they can be connected with an adapter, power bank, or any device with a USB port. Ideal for indoor use, bedroom, study, washroom, camping tent, or other closed environments.  
How they work

IRRESISTIBLE LURES
The energy-efficient, radiation-free Violet LED releases violet light waves (365NM to 395NM) to irresistibly lure mosquitoes in and lock them in the secure anti-escape chamber inside. Meanwhile, the gentle fan mimics the flow of breath (a natural hunting mechanism for mosquitos). Together, they're an irresistible lure for mosquitoes and flying pests.
AN INESCAPABLE TRAP
High-powered yet quiet, you'll no longer be woken up by loud noises from traditional zappers! Once inside the anti-escape trap, an eco-friendly built-in fan cleverly dries out the mosquitoes insides quickly and effectively - with twice the efficiency as indoor bug zappers and without the noise or danger to pets and kids.

ANTI-ESCAPE BOX
Effectively traps dead mosquitos without the mess that comes with traditional zappers. Simply turn to unlock the storage box to discard the contents.
EASY TO CLEAN
 No more messy clean up! Just unlock the storage box and empty the dead mosquitoes - storage space easily lasts 2-4 weeks or more without needing cleanup for most domestic usage. No messy clean up or scattered fried bugs.
works great, i got it yesterday and it killed 7 fly already!
killer mosquito for this season is a must have!!!
Send very fast thank you. The seller took care to protect the lamps well in bubble paper then big bubble... Delivered without notice or cardboard... Think of a phone charger to connect the lamp. Good quality plastic. Not noisy. No power button must disconnect the lamp. It is a good value for money. Hi there.
Shipping fast, Lightweight and works well.